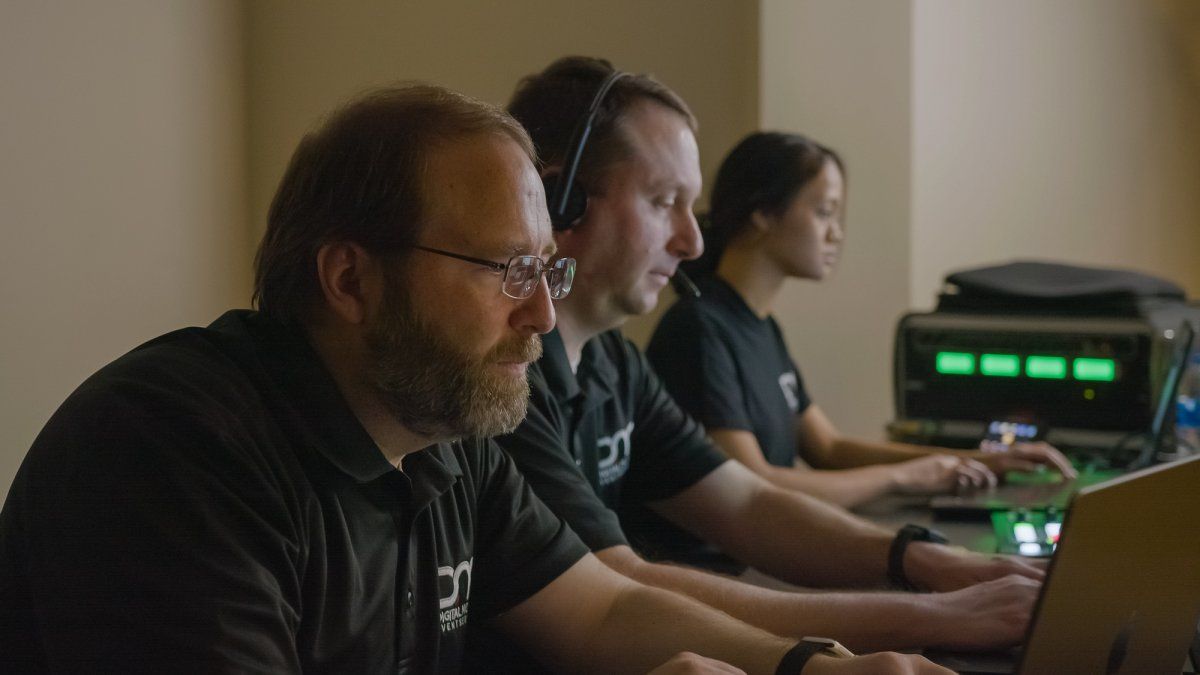 Digital Motion Technology Solutions
With so many options these days for virtual and hybrid event technology, it can be overwhelming to choose the right technology that will enhance your event and fit your budget.
Digital Motion has been providing event technology solutions for clients for over two decades. We offer a nimble and adaptive, approach, providing you with an event technology plan that is budget conscious and that prioritizes a high-level attendee event experience.

In addition to offering our own proprietary event technology, Digital Motion is constantly conducting extensive research on multiple virtual meeting platforms and provides top-level consulting, API integrations, customized technology solutions and troubleshooting for every event technology need.

Event Technology Solutions
Digital Motion works with you to select the
optimal virtual platform and a winning technology combination
that will be both an efficient experience for your organization, and seamless for your attendees.
To further elevate your event, Digital Motion offers proprietary event technology products that have been designed with you in mind. After working with our clients for the past two decades in the audio-visual space, we have identified key needs in the areas of a simple platform, seamless presenting and on-demand solution areas. These event technology tools are enhancements to our services to make your event more polished both live and in-demand.
Virtual Platform Consulting
We work with you to select the right virtual platform for your hybrid or virtual event. We work with you to on event builds and offer API Integrations for a successful event execution.

SimplePage Event
Digital Motion's SimplePage Event is a one-page virtual event platform, giving your attendees a polished, straightforward meeting experience, fully customized to your brand.

The Presenter
The Presenter by Digital Motion, is an enhanced shared presentation technology tool achieving seamless presentation transitions, and superior control for multiple remote speakers.

Online Symposia
Expand your audience with a
fast, easy and affordable archival solution. Record sessions, upload videos. and gain a global audience with Online Symposia by Digital Motion.
Partner With Us Today
It's time to do hybrid, virtual and on-site events the right way—without all the stress of figuring it out for yourself.
Contact us today and let's start a conversation about
your next event.